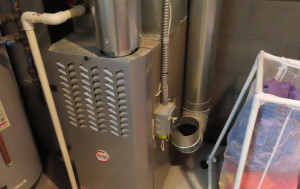 If you're considering buying a house in the Twin Cities area, you should think about having an HVAC inspection performed. An in-depth HVAC inspection is especially important for older houses, where the past of the cooling and heating systems can be questionable. It's also imperative for new home owners to make sure the HVAC system was set up correctly and is up to warranty requirements.
A comprehensive inspection can determine the length of time it is expected to last, help assist you in determining the age of the HVAC system as well as what repairs might be needed for the future. This gives you the necessary information to make an educated proposal on the house or request that the seller repair or replace the HVAC system previous to finalizing the deal.
Your HVAC inspector inspects the HVAC system, to make sure it's functioning safely and to determine the overall condition. The contractor will search for signs that show a lack of upkeep, such as a damaged system fans, clogged air filter, frayed belts, or dirty evaporator coils, as well as unworkable safety systems. If issues like these are found after closing, you have no alternative and must pay for the maintenance yourself. To schedule your HVAC inspection, give us a call today!
Home Inspection Twin Cities | Home Inspector 612-913-7898